Elektrisch Gitaar 12 snarige electrische gitaar sets
Elektrisch Gitaar 12 snarige electrische gitaar sets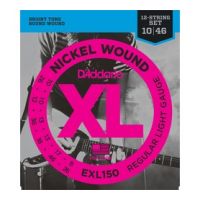 €9,57
€11,00
Op voorraad
Vandaag besteld, verzending op Maandag
12 String Regular Light D'Addario EXL150 XL Nickel Wound 12-string electric guitar strings are world-renowned as "The Player's Choice" amongst players of all genres and styles. XL's are precision wound with nickelplated steel on a hex-shaped core, resulting in strings with a distinctive b...
Elektrisch Gitaar 12 snarige electrische gitaar sets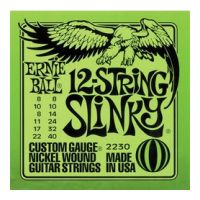 €11,50
Op voorraad
Vandaag besteld, verzending op Maandag
.008 .008 .010 .010 .008 .014 .011 .024 .017 .032 .022 .040
Made from nickel plated steel wire wrapped around tin plated hex shaped steel core wire. By far the most popular, produces well balanced all around good sound.