Bas Gitaar 5 snarige bas gitaar sets Pure Nickel wound
Bas Gitaar 5 snarige bas gitaar sets
€49.01
Op voorraad
Vandaag besteld, verzending op Maandag
.045 .065 .085 .105 .125
DR
Bas Gitaar 5 snarige bas gitaar sets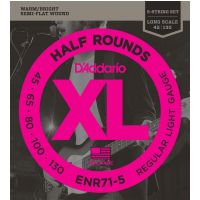 €64.95
Op voorraad
Vandaag besteld, verzending op Maandag
.045 .065 .080 .100 .130
ENR71-5's combineren de speelbaarheid van een 45-130 roundwound met de voordelen van het "Half Round" productieproces. Deze set is geschikt voor Long scale bassen met een mensuur lengte van maximaal 36 1/4 inch. D'Addario halfronde bassnaren worden met puur nikkel gewikkeld en vervolgens ...
Bas Gitaar 5 snarige bas gitaar sets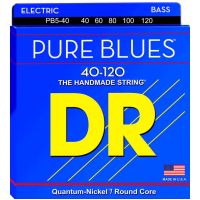 €44.55
Niet op voorraad
Wordt normaliter binnen 1 tot 2 weken verzonden
.040 .060 .080 .100 .120
PURE BLUES™ bass strings combine a fat, warm punch with an edge especially designed for the modern bass player. By combining a new and unique Quantum-Nickel with the highest possible standard in winding techniques, PURE BLUES bass strings achieve an unsurpassed sound and feel. Hand-wound...